Yesterday was a very special day for me. I've been a little bit down this last week and I decided that I needed what I call a "mental health holiday!" So my good friend Sunny and I had an afternoon that was exactly what I needed. It started with a walk from his house to eat lunch at NOFO. It's about a mile walk and on the way I saw this:
Yes…that is a bird wing on the sidewalk. WTF! It was very sad looking but also kind of beautiful in its tragic nature. I started wondering about the bird and what happened to the rest of it (most likely a cat), and then I kept walking.
We had a FANTASTIC lunch at NOFO. For anyone who hasn't eaten there before…I highly recommend it!
I had the special:
It was a seared shrimp with onions and peppers type of quesadilla , served with an avocado salad. WONDERFUL!
Sunny had this:
A perfectly toasted Tuna Melt sandwich with chips. also delicious (I know because I had a bite.)
Plus they had these little beauties on the table:
I loved these shy little pink flowers.
After lunch we went upstairs to the little market. These are some of the gems we found there:
A quick trip to the ATM (where i just sat in the sun for a bit):
And then we were off. Back to Sunny's place to watch Anime ALL AFTERNOON! It was really perfect. Just want I needed to decompress.
Then the night ended over at the Bison with a PBR:
What more could you ask for in a day? I loved every minute of it.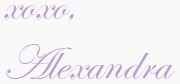 (Source: alexandraroseart)